Laurie Rubell,Abstract oil on canvas,Detail pictures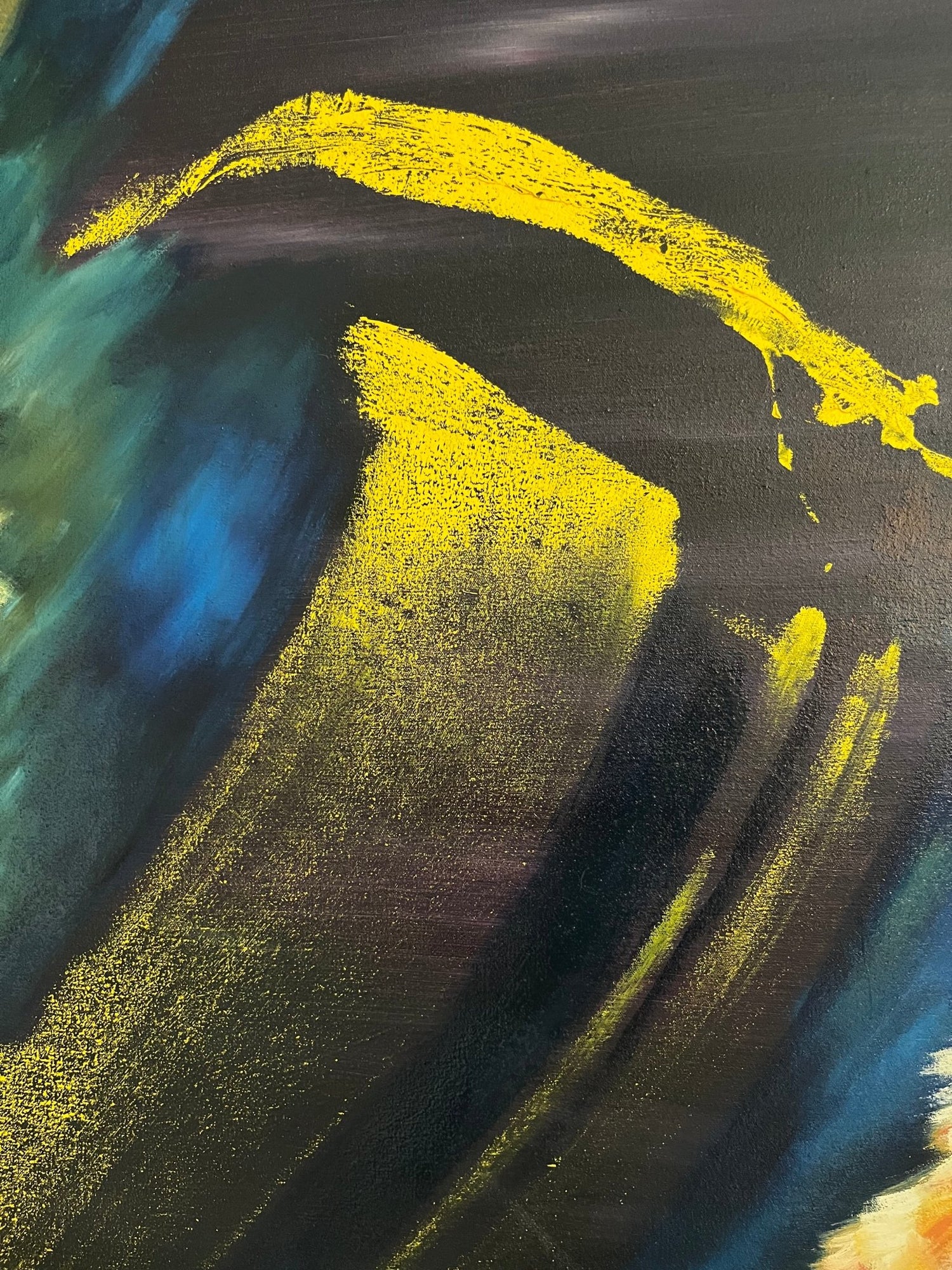 Laurie Rubell,Abstract oil on canvas,Detail pictures.
Many have asked me,"Why did you add detail pictures of your paintings to your website"?
So I spend much time in creating my paintings,many take months to complete.I begin most paintings by staining the canvases,allowing large amounts of color  to drip.
I  sometimes flip or move the canvases to change the direction of the drips.Then,the brushwork begins.
Every brushstroke is like a fingerprint. 
For  example,there are layers and layers of color.And perhaps thousands of brushstrokes.
You see the painting as a completed image,a picture.
Your eyes follow the lines,shapes and colors but what are the elements(brushstrokes,layers of colors) of the painting?Its all in the details.
My paintings are all about the details.
In addition,what  seems to be areas of color,line and shapes are created by brushstrokes.
Using several different types of brushes all with different lengths of Bristle,natural or synthetic hair.
For example,over 50 different brushes which also contribute to the beautiful details in my paintings.The more variety,the more interesting the details. 
I use several different methods to apply the paint including brushes,pouring and dripping paint,finger painting and several others.
Then the details,the brushwork,the pours and drips of oil paint,thick and thin areas of paint,matte and glossy surfaces
And a few creative surprises..Interested in more?

Laurie Rubell,Abstract oil on canvas,Detail pictures
https://www.instagram.com/laurierubell
https//www.linkedin.com/in/laurie-rubell-2b79137
https://www.tiktok.com/Laurierubell
https://www.youtube.com/@laurierubellabstractoilonc2193
https://www.Facebook.com/Abstractoilpainting/
https://www.google.com/search?q=Laurie+Rubell+google+my+business&ie=UTF-8&oe=UTF-8&hl=en-us&client=safari